Rawalpindi Fight Between Shia and Sunni – Reality of Fight
The horrible  and disappointing fight between Shia and Sunni occurred on 10th Muharram-ul-Haram at Raja Bazar, Rawalpindi  . As a result 15 people killed and 75 people injured which are in hospitals . Many wounded people are in critical condition. This foolish fight also burn down hundreds shops and the Holy Masjid. This criticizing fight also took off the peace from our city .
Who People Involved In This Fight?
I think this video would actually tell you that who people have done this and are involved in terrorism activity.
Video  by Daud Mughal
I don't want to discuss that who people damaging the property , demolished the Holy Masjid . Probably ,we all know that …. So i want to give you a message  that we all are Muslims first , and then also a Pakistani . We are not enemy of each other . We are in a relation of siblings . We should think about  that.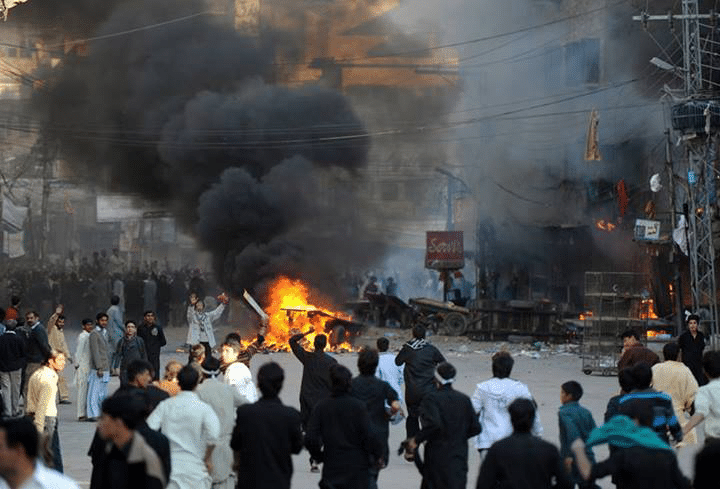 Shia , Sunni Fight is a Propaganda
The present condition of city is the affected area is under control of army and rangers. There is a strict curfew from last night 12 o' clock. What we have to done is now remain calm. We have to remain peaceful. Our enemy has created a sectarianism fight between Shia and Sunni in our country. We are murdering our Pakistanis and Muslims in anger and we damage the billions of property and people which are killed and wounded. We are losing peace in our country. We have to understand the propaganda of the people which are against of Islam.