Sana Khan Died in Car Accident
The very bad news for us Pakistani top drama star Sana khan was passed away in a car accident on friday evening . Sana Khan and her husband were travelling Hyderabad from Karachi . But sadly their car turned off on a super high of Karachi near Jamshora . Soon rescue take them treatment and lifted them to nearest hospital . But the Drama star Sana Khan was seriously injured and died on 7th march Friday .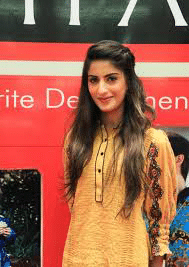 Her Husband also in Serous Condition :-
Moreover , the resources told that her Husband Babar Khan was also in critical condition . And it is very early to say that he is alright . Babar Khan was admitted in Civil Hospital Hyderabad  and doctors and surgeons take him very seriously to save his life .
Investigation Team Reports :-
The investigation team told that over speeding is the main reason of accident . The car was uncontrollable due to high speed and it turned on the road , this cause the serious accident .The resources more said that couple was moving to other city to meet their family relatives for enjoying their weekend .
Sana Khan and Babar Khan Married Last Year :-
Both Sana Khan and Babar Khan are highly rating actors of drama industry . Babar Khan is also a famous director , and he directed many highly Rated dramas . Don't forgotten they both worked together in several shows and made many fame with this couple.  They both get married last year in December , 2013 . But unluckily this horrible accident changed their happiness into sorrow . We wished that Allah rest her soul in Heaven .
Sana Khan Still Apart of Some Shows :-
Its a big loss of our drama industry , Sana Khan are recently making some dramas and she is still apart of some big shows . May Allah rest her soul in heaven.
by Daud Mughal