Psychology All Past Papers of Punjab University PU Download
Past Papers of University of the Punjab (PU) are available here.

Subject Name : Psychology (Old Course)

Paper A

Examination Level : B.A / B.Sc (Bachelors)
Group 1 – A / 2008
Paper B of Psychology
Course : New course Old paper
University of Punjab PU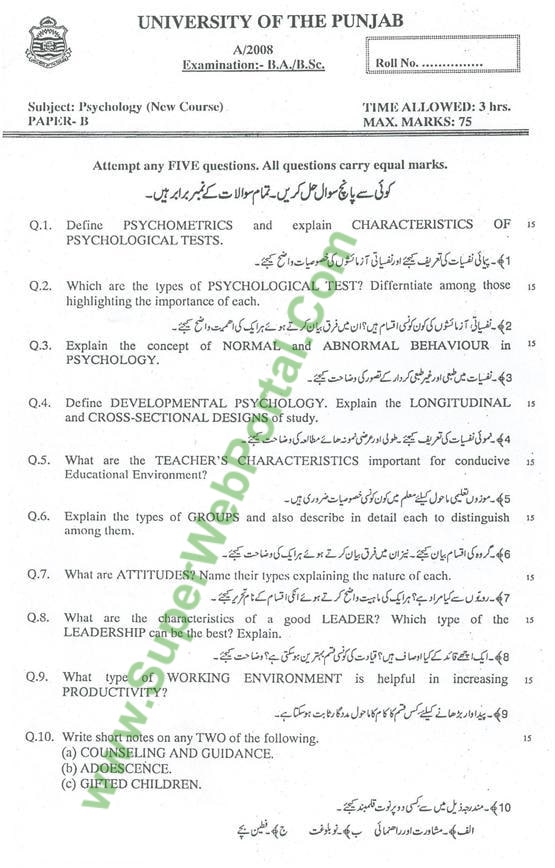 Psychology Old paper are available here for the students of the Punjab University PU. These papers are in both mediums / Languages Urdu and English. These are very helpful for all students.