Lahore Court Ordered to Arrest Umer Akmal
The Judge of Lahore Sessional Court has issued arrest warrants against Pakistan International Player Umer Akmal . The judge issued warrant against Pakistani Cricketer because the Umer Akmal did not attend the court . The Migestrate moreover ordered police to produce little Akmal and forced him to attend the court within 11 march 2014.
Akmal Lawyer Requested for Bail :-
The Umer Akmal lawyer requested the Sessional Judge that because the Pakistani Cricketer is in Bangladesh and busy in Asia cup  , so must be given him some relaxation .But the Judge refused his statement and still on his decision .
Lahore Police Taken the Case totally One Sided :-
Remember this that Umer Akmal was arrested on February 1 because he had not stopped on traffic signals , and as a result the dispute of warden comes with him . The other major thing in this case is the reaction of police because it totally made this case against Pakistani Star Cricketer Umer Akmal.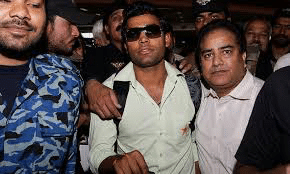 Secret Resources of Umer Akmal :-
The secret resources that informs the Umer Akmal would not want to come in Pakistan because after Asia Cup 2014 ,their is a t20 World Cup which will also be held in Bangladesh. And Little Akmal is also doing a job of wicket keeper along with a batsman .
Umer Akmal Stopped Hatters With His Performance :-
Recently,  Star Batsman hit a century against Afghanistan in a difficult time and Pakistan won a comprehensively and also get a bonus point . Before that he hit hard with a bat and scored 70 plus vital score but unlucky Pakistan failed on winning .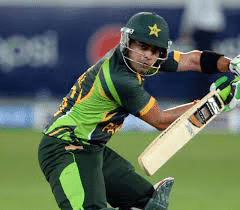 I think the police taken this case one sided and create a very poor example . The traffic police should wait the decision of court , but they want to earn a cheap fame and cancelled his driving licence as well. The Umer Akmal  have a chance to prove himself and stopped the mouth of his haters by his bat .
 by Daud Mughal