Good News for Football Lovers – Messi & Neymar becomes Good Friends
The World is hunger for the footballers like Leo Messi and Neymar .Leo Messi and Neymar are the most talented players in the world . The Brazilian young star has talked to the BBC Sports reporter , and has revealed that  he speaks about his Argentine friend  , Leo Messi who has also his teammate . The Brazilian  reiterated the Messi respect for the forth time Ballon dor Winner .The young  21 years old Brazilian also told the reporters , that he feels very excited because as of now he becomes a part of Leo Messi Club .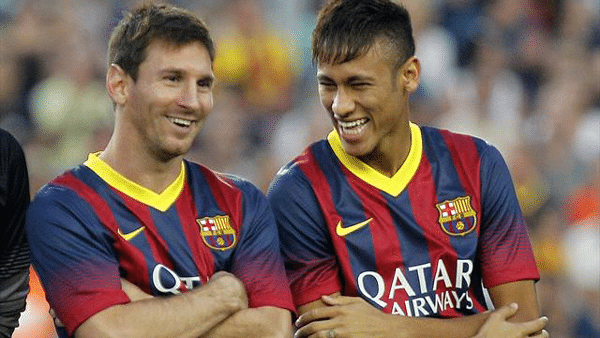 Don't forgot the Brazilian striker came in the Lega Championship from Santos for $76 Million US Dollars .
Neymar Inspired from Ronaldo and Messi
Neymar more says that he has inspired with Leo Messi and Cristiano Ronaldo . Both The Messi and Ronaldo are the best strikers of Argentina and Portugal respectively . He gave more respect to his seniors and said they both are the best strikers in the world .
Neymar Worked Hard for Barcelona
Neymar also told the BBC Sports reporter that he and his Argentine teammate are becoming good friends . He loved to play with him . He showed his loyalty and said i know there is a lot of expectations over me . I will do work hard  for my team . Moreover , Neymar says that he would just trying to adjust in Barca as early as possible .Barca is the most  beautiful club .
Remember that , Brazilian world class footballer debut in 13 years  , when he had started his carrier from his childhood Brazilian football club   .