Climbers Collect Garbage From The Mountain Everest
The good step took forward by Nepal Government over the World's largest peak Mount Everest . The Government decided to clean up the mountain Everest . For this purpose the climbers do this job and each climber will bring eight kilogram garbage from this mountain . In Kathmandu , the government decided to change this resource  , they trained their climbers and ready to do this task .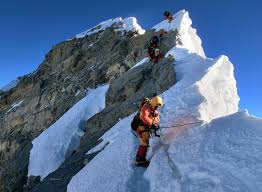 Moreover , the Burlakoti said  every member that climb mount Everest must bring eight kilograms garbage in order to do this task and its very useful decision for country development point of view . And Government strictly order to enforce this and if any climber ruled out this order they will be able to take any action or fine them heavily .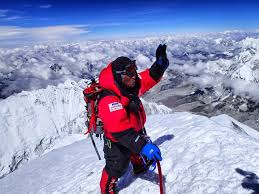 The Everest is a very fascinating revenue of Nepal and that's why they took this decision to clean up the World's highest peak Mount Everest .Don't forgot that Mount Everest is still the highest peak of the world . It cover with full of snow . And thousands of climbers reached on top of the peak of Mount Everest .