Videos Download in 3GP format from Your Mobile Phones
Most of the users are now using internet in their Mobile Phones, So I decided to share a very good website from where you can download and watch every YouTube Video in your Mobile phone. It is a blessing for Pakistani's specially because as you know YT is still banned in Pakistan, so by using this site you can easily access YouTube videos from your cell phone and download videos in 3GP format (HD) which is compatible with all small mobiles. If your phone support streaming then you can also watch all videos without download them.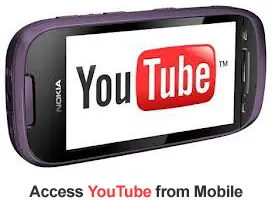 This is website from where you can access all youtube videos in 3GP format. I don't think that any other website is better than Yaaya.Mobi for this. you can also access its more faster version from here. You can also download all YT videos in MP3 or MP4 versions as you need.
This is another website like Yaaya.mobi , you can also download videos from here in all mobiles supported formats like 3GP, MP4 and MP3 but personally I not recommend it because it has some limits and all YT videos are not available here but it is good alternative site of Yaaya.Mobi .
So let's enjoy all the Fun on your cell phone 😉 be share it with your friends and if you find any better site for the same purpose, must share in comments below.