Aditya Roy Break up with the Shraddha Kapoor
Aditya Roy and Shraddha  Kapoor took a decision of their separation after making the Blockbuster movie "Aashiqui 2"  who yet written its name in century crore movies . The resources said that they both have  gone to Belgium  and had taken a participation in  a concert. The director invited them as a couple. But the Aditya Roy Kapoor refused her as a couple , and Shraddha take off without him . The secret resources also said that now Adity Roy is not more interested to work with her.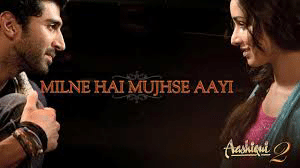 "Aashiqui 2" makes them one
The story of these lovebirds took off when they were gripping in Bollywood Industry . And after the shooting of "Aashiqui 2" they became one . Adity Roy Kapoor admits in most of his interviews that he likes her and is to be great fun around with. Moreover , The Bollywood actor said he loves to be her company , both have a good friends . Shraddha Kapoor is a very nice girl , and very co-operative partner. Media also finds them together in different parties and concerts and share a good camaraderie .
Reason of their Separation-Break Up
Rhea Chakrabotery was the Ex girlfriend of Aditya Roy . But the Aditya Roy Kapoor broke up her relation because of their squabble .And , as of now he is with the daughter of Shakti Kapoor yes afcourse with a Shraddha Kapoor.
Some predictors also raised out the point that Rhea again wants to enter in the life of Adity Roy . These unforeseen situations also badly affected in their relation . Meanwhile , the Bollywood Rock Star  deny all these rumors .