Shahrukh Khan is More Famous Than Tom Cruise
There are so many fans of Shahrukh Khan all around the World.  But the good news of Shahrukh Khan fans is that S R K becoming more popular not only in India or Sub continent but also in European Countries . The proof is this that Shahrukh Khan is most popular actor in Western Countries and he even beat the Tom Cruise ,who is very fame personality and most famous especially in youth and new blood .
So Many Bollywood Movie Cinemas in Europe :-
The major factor behind this Bollywood earn his name day by day in abroad . If we look on recent performance of Bollywood movies . Then it reveals that Bollywood very comprehensively leads in Dubai , United States Of America ,United Arab Emirates , Malaysia . Singapore , Australia , Scotland , England etc . In these countries they opened cinemas in which they earn their huge pockets.
USA is the Third Largest Contributor of Bollywood Movies :-
The surprisingly thing is that Western Countries are very huge contributors of Bollywood and Hindi Desi movies . And may be you shocked to read  that United State of America  is now the third biggest contributors of Indian movies.This is the main factor of rising the Bollywood in the Global .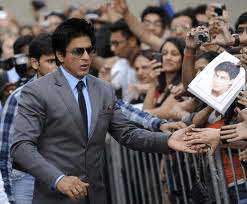 Main Factors of Bollywood Success :-
Recent Ram Leela , Yariyaan , Dhoom 3 , Gunday , hassi to Phassi , one by two etc . These different movies makes alot fame in the European countries . The distributor of Bollywood movies Girish Johar very impressed to see their performance . Yash Chopra , Rohit Shetti are doing excellent work .Karan Johar is also known for his excellent movie directing . And these super hit movie makers take the Bollywood on a road of success.
by Daud Mughal