Saudi Abaya Styles of Latest Fashion 2016
Abaya is over dress of women which is used to cover the whole body. It is always considered that it relates with the Muslim female dresses but now it is become a part of fashion and not only followed by Muslims but also copied by Western Fashion industry. The abaya history is relate with Arab countries because the Arabian women always use it to cover their body when visit outside from their homes. Saudi Abayas are therefore very famous around the world. As they are now taken as latest trends of fashion so the outfit designers and artists introduce many latest Abaya styles. Some of styles for 2016 are given below: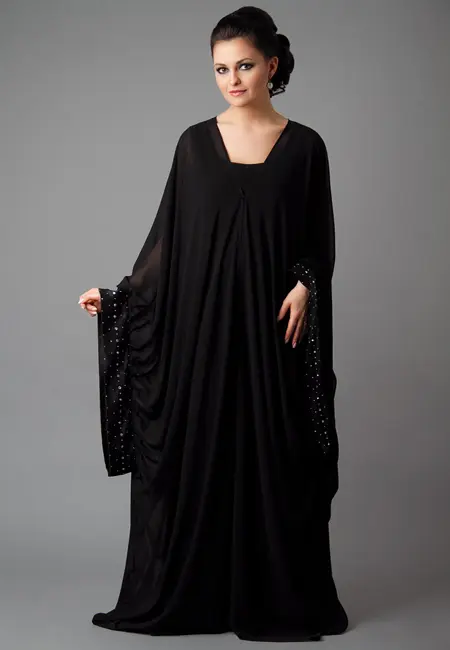 These are now come with different styles and colors. Mostly dark color and black shaded abayas are liked by women but little embroidery, shining fabrics, fancy buttons, stylish patches and elegant designs are also famous among young girls. Now you can find the full packages like matching scarf (hijab) and brooches with the stylish abaya.
Pictures of Stylish Abaya from Pakistan, Dubai and Saudi Arabia:
Hope you like all these latest and fashionable abaya styles of 2015 like butterfly, long, short, Saudi style, Korean style, Dubai style and many other famous designs are presented in this post. You can find more elegant designs in related posts. Share on Facebook and Pinterest with your friends to sort out which one is best suited to your body and face.