Punjab University PU Past Papers English Language for BA / B.Sc
Here all Past papers of University of the Punjab are available of English Language for Bachelors level.
Subject Name : English Language –  A
Examination Level : B.A / B.Sc (Bachelors)
Group 1 
Paper : A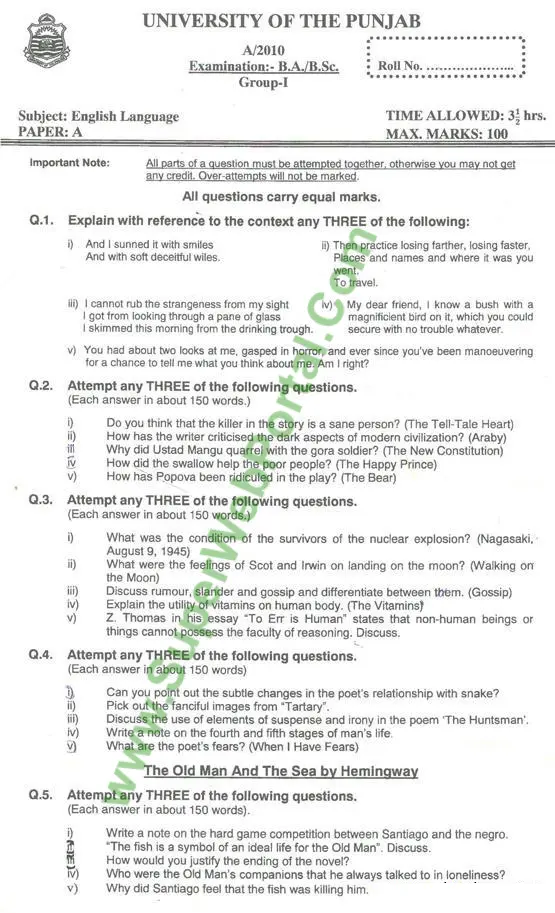 There are five question in the paper. We share these papers because you can find important questions from these old papers as well as you can understand the pattern of your exam. Hope it will helps a lot. You may ask any question below. Best of luck.