Learn How to Sell Stuff Online – Udemy Free Coupon
It is a complete course where you can learn how to sell stuff online. It is best for newbies as well as for experts who want to increase their sells. Sell anything by doing some market is an art which can be learnt by experience and by applying some tactics.
Here I am going to share a Free Udemy Course which is valid only for limited time. The actual Worth of this course is $99. So Hurry up and Join this course by Clicking below button.
If above button is not working then use below Udemy Free coupon to grab this course with 100% discount coupon code.
Udemy Free Coupon Code : studiof2
Udemy is best place to learn anything because the experts of their fields are offer to teach you and share their wast experience which they learn from their mistakes. They make strategies and  proper plans to tackle problems. Here are some Course outlines of this amazing marketing course which is equally effective for online and offline business.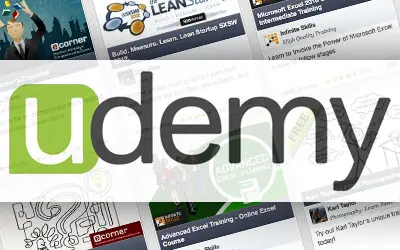 Course Outlines:
There are total 21 Video lectures included in the course. You will learn the following :
Introduction (Selling Techniques and their Benefits)
7 Steps (Learn 7 Steps to Sell anything in Online Market)
How to Know your Customer and finding your Target Market
Contacting (Proper Ways to Contact)
Presentations
Problem Facings and their Solutions
Closing the deal with customers
How to follow up / Conclusion
It is best opportunity for those who want to learn about sell stuff online. Grab this Free offer before it expire. If you are late and It is already expire, I think you should take it, It has worth because more than 600 students already joined and happy.
Now Its your turn, Let me know which courses and training you need? I also want to see your views about this shared course about "Learn to sell stuff online". Stay tuned with Learning Portal 🙂