24 Dec 2013
Pakistani Film Star Meera is always trying to speak English . But she could not speak well English. Meera is a big fan of Western cultural and their tradition . She felt that people  live in Pakistan and the rural areas people are illiterate . She thinks herself a very perfect  and educated lady . We have a video in which Meera is trying to make a fun of Reema Khan . It creates a lot of fun . It happens in a local comedy show in Duniya news . Must watch this funny clip of  Pakistani actress Meera .
Watch Funny Clip of Meera Parody :-

Meera Funny video by Daud Mughal

Funny Images of Meera:-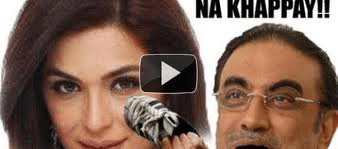 Meera always take interest to come in front of media .
Images By Super Webportal
Comments